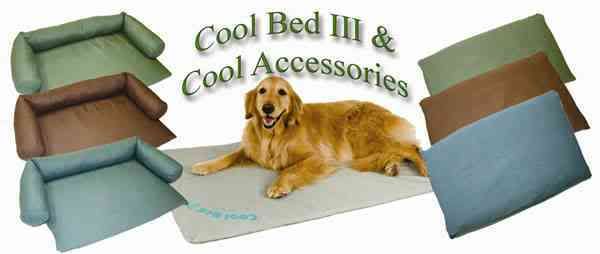 Lucy's Dog House has a wide variety of beds for your dog. As it starts to heat up you might want to consider a Cool Bedfor you dog. They are a great way for your dog to beat the heat. They work like a water bed for your dogs but quite a bit thinner. You fill them with a little bit of water and they do a great job of keeeping your dog a little cooler.
Click here
http://www.lucysdoghouse.net/dogcoolbeds.html
for more information. Do not forget to pick up the cotton sheet that goes over it. It helps keep the Cool Bed clean in the long term.
http://www.lucysdoghouse.net/1723.html